Hardwood Flooring
Find the perfect style and color for your project.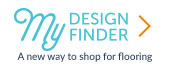 Hardwood Flooring & Installation from Flooring America
We offer an extensive collection of hardwood flooring from the top flooring brands in various styles & variation. Use the filtering system below to help you find the perfect hardwood floors for your home or business.
We offer our Hardwood Flooring products and installation services to those within a 20 mile radius of our store. That means if you're in Reading or Pottstown, or as far as Kutztown or West Chester, we've got you covered!
Schedule a free measure today!