The Botanical Charm of Hardwood Flooring
Upgrade your home with a natural, earthy look from a magnificent set of hardwood flooring from My Dad's Flooring America in Douglassville, PA. From a variety of hardwoods available in our showroom, choose from the rich tones of mahogany or the delicate tints of oak and elm. Our spacious store provides a wide selection of hardwood customizations, including glosses, cuts, and ornamental finishes. Whether you prefer a rustic farmhouse décor or modern trends, you can add a touch of elegance to your home with ample grains and textures to choose from. Our amazing variety and nationwide 500-store buying power have made My Dad's Flooring America is the #1 flooring provider for residents in the Douglassville area.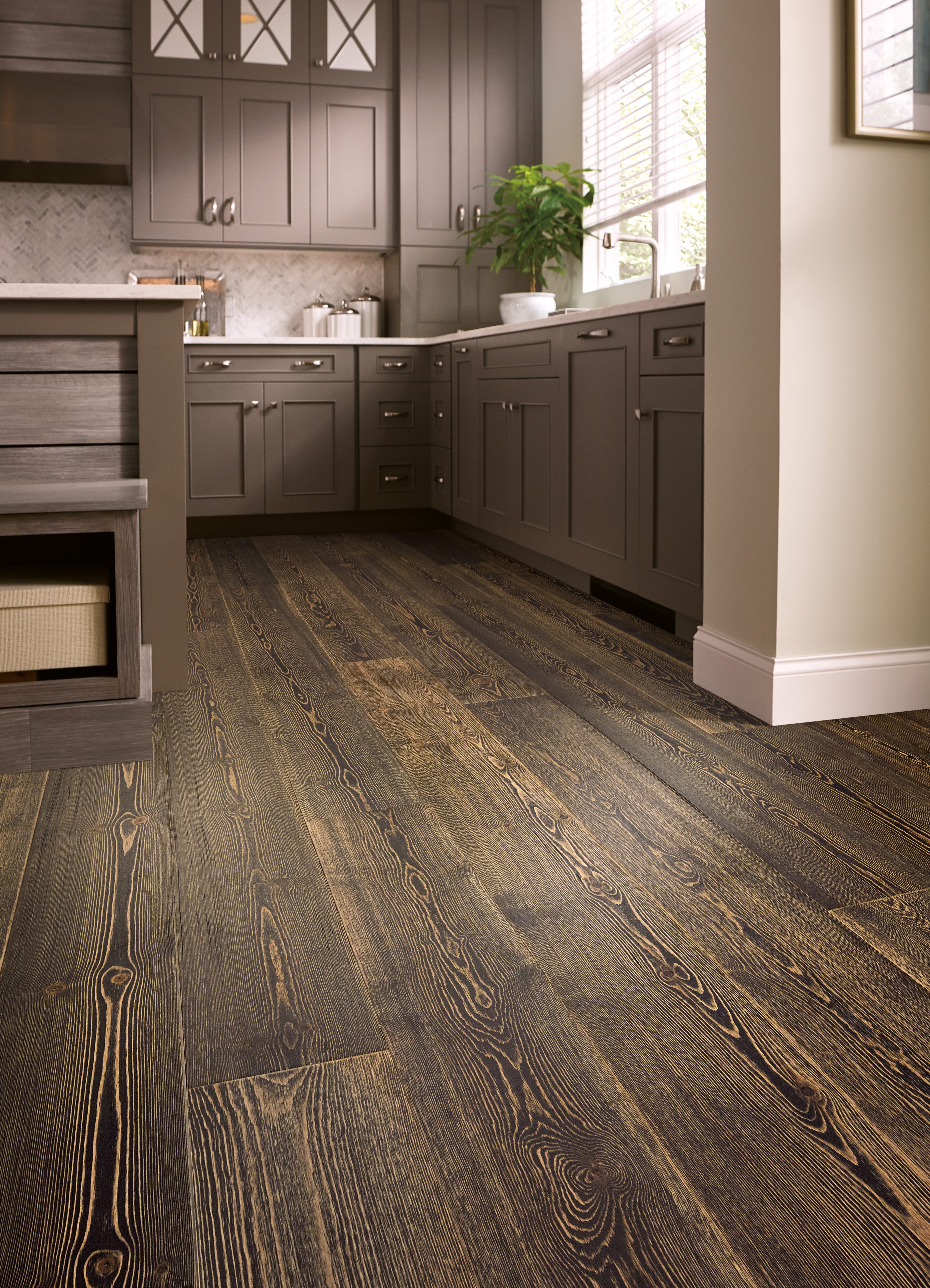 The Installation of hardwood flooring can add curb appeal to your home or business while also increasing the total property value. Hardwood is one of the most popular flooring selections due to its timeless beauty and proven durability. Our location carries solid wood, engineered hardwood planks, and other high-quality flooring options for every room in the house. To get started, call one of our design experts for a free, no-obligation consultation, or visit our showroom to explore the numerous design possibilities for your chosen area. Finely constructed botanical species are available at My Dad's Flooring America, including but not limited to:
Walnut
European Oak
Birch
Elm
Maple
Mahogany
Cherry
Find Your Perfect Match: Solid vs. Engineered Hardwood
Understanding the many hardwood selections in our inventory will help you make an informed decision about what will work best for your home. In the flooring market, hardwood is classified as either solid or engineered. Interior designers enjoy hardwood's naturally occurring patterns and grain figures, which are frequently replicated in laminate and vinyl floors. All sorts of wood can be turned into solid wood or engineered hardwood, with pale colors of oak being the most common. With its deeper, honey-colored tone, European oak has grown more popular in the United States for contemporary design.
Choose from our solid wood inventory to revive your living room, dining area, or bedroom. Since each plank is one authentic piece of wood, solid wood has the most natural appearance. Solid wood is an unyielding flooring option that can be given a satin, matte, or gloss finish to suit your tastes.
For areas prone to moisture, such as kitchens and bathrooms, engineered hardwood is a good choice. A top layer of premium hardwood veneer is fused to the final product, which is cross-directionally laminated. It can withstand the four seasons of Pennsylvania because of its robust wear layer, which is made up of three to seven pieces of wood. Consider Aquadura engineered hardwood for the best waterproofing properties in a hardwood floor. There are various benefits to using hardwood flooring that has been manufactured using modern water-blocking technologies. We also carry the following name brands:
Downs
Floorcraft
Baroque Flooring
Spotlight Values
Inhabit
Kahrs
Lauzon
Mannington
AHF Products
Maintenance Made Easy with Wooden Floors
Following the installation of your new hardwood floor, it's essential to give it the attention it needs to maintain its brilliance. Sweep your floor and mop it dry on a regular basis to eliminate dirt and debris. While our engineered hardwood alternatives offer some of the best moisture protection, any liquid spills must be cleaned up immediately to prevent seepage through the layers. Every few months, consider using a polish or specialty cleaner to give your wood floors some extra shine. We are always happy to propose products that are covered by the manufacturer's warranty for your new flooring.
Installation Services that are Sure to Satisfy
Hardwood flooring installation is a delicate operation that necessitates plenty of room and attention to detail. Our professional flooring installers will lay your new floors with precision and accuracy. Hardwood is a significant investment, and you can count on us to help you get the most for your money. My Dad's Flooring America will order the exact amount of material and deliver it at a time that is convenient for you to minimize disturbances in your home. We'll use cutting-edge technology to ensure that every board fits properly around your walls and furnishings.
Our Ultimate Confidence Guarantee ensures our commitment to client satisfaction. If you are unhappy with our installation, please contact us and we will make any necessary repairs at no cost to you within 30 days.
Contact us today to begin exploring the possibilities of a new hardwood floor. We offer our flooring installation services to Douglassville, Pottstown, Reading, West Chester, and Kutztown, PA.