Laying the Foundation For a Better Future
At My Dad's Flooring, we are passionately committed to bettering our environment by our own actions and through our relationships with our community, our suppliers, and our employees.
Below are the types of eco-friendly flooring options we offer as well as how we, at My Dad's Flooring, are taking steps to being more sustainable as a company.
Eco-Friendly Hard Surface Flooring
Cork

Natural Cork flooring is made from the bark of the tree. This allows for the tree to continue to grow without it being harm in any way. It can actually benefit the tree by allowing it to re-grow stronger, even healthier bark. This can be done multiple times without any issues.

It is also naturally stain and mold resistant. Cork Flooring comes in a variety of colors and looks.It's perfect for both modern or traditional homes. We carry Natural Cork by UsFloors.



Bamboo

Bamboo grass is native and manufactured in China. It is a regenerating grass that reaches maturity within five years. This makes it an eco-friendly and sustainable alternative to hardwood trees, which do not reach maturity for two or three decades.



The bamboo's grass root is self-generating and is not damaged during harvesting. This means that it does not need replanting like trees, making it a very renewable flooring material. To ensure that the forest is not entirely harvested at once, the bamboo plants are color coded into different seasons, and only cut down after five years once the bamboo is of a mature age. Every year, different sections of the forest are harvested for only the healthiest crops of bamboo. We carry

Teragren Bamboo

and

Us Floors Bamboo

.



Marmoleum


Marmoleum flooring is made from primarily renewable resources including linseed oil, wood flour, and pine rosins. It is a click together flooring with an awesome amount of colors and designs available. We carry Marmoleum by Forbo. They have very strict standards in both the product and manufacturing.

Eco-Friendly Carpet
Almost all of our carpets hold a green certified rating. Each need to meet certain criteria for recyclable content in the carpet, fibers, or in the plant used to produce the flooring. Some of the carpets are made with PET polyester fiber that is from recycled plastics! After an installation, we also ensure that the carpeting is properly discarded!


How My Dad's Flooring is Going Green
As a company, we are taking steps to be more eco-friendly. Our owner, Ed, drives a completely electric Tesla to and from measurements and everywhere in between! (Look for it on the road! Our logo's in the window!)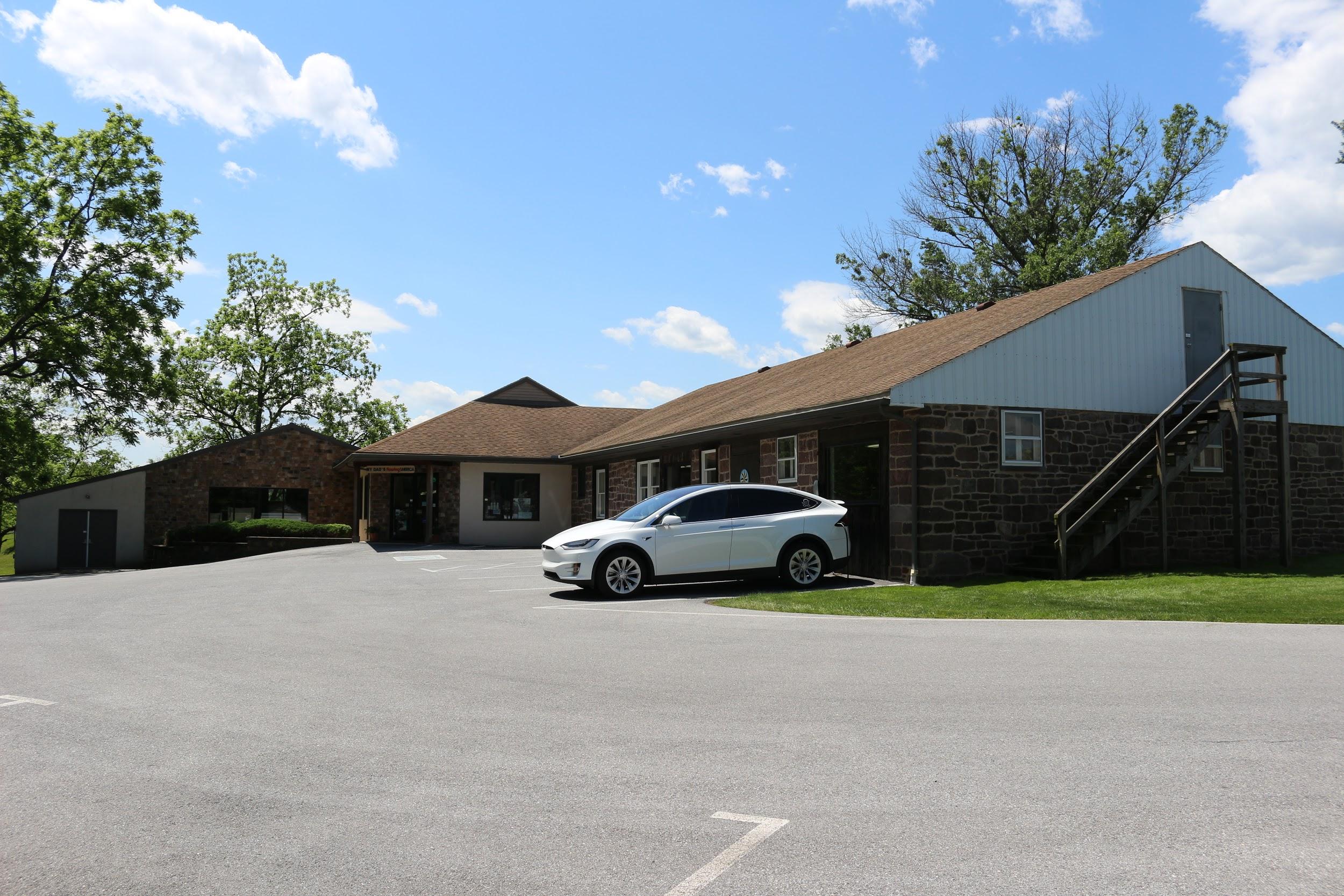 We always try to purchase flooring and installation materials that are eco-friendly. We also keep a wide variety of indoor plants in our office and showroom to help keep our atmosphere clean and green. In addition, we are currently in the process of switching out our old lights and bulbs to a greener LED lighting system. We actually have multiple light switches in our showroom so that we are able to turn off certain areas to save electricity while still keeping the showroom bright and cheery when not in use.
---
Start laying the foundation for a brighter future with Eco-Friendly Flooring. Use the form on the right to contact us online, or stop by our showroom anytime to see our selection first-hand.